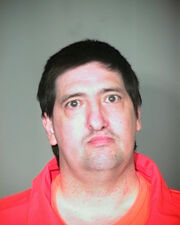 Personal Information
Edit
Inmate # 083703
Gender: Male
Ethnicity: Caucasian
Date of Birth: April 20, 1959
Family Information: Unknown
A.K.A. None known
Case Information
Edit
Date of Offense: November 4, 1989
Victim: Elizabeth Souter, age 38 female
Criminal History Before Offense
Edit
Crime Description
Edit
Detrich, co-defendant Charlton, and the victim bought $75.00 worth of crack cocaine on November 4, 1989. After arriving at the victim's home, Detrich realized the crack cocaine was not able to be injected intravenously and blamed the victim. He tried to force the victim to have sex with him, but she ignored him. Detrich then forced her at knife point into Charlton's car and Charlton drove the victim and Detrich outside the city limits. Detrich then raped the victim in the car, stabbed her 39 times, and slit her throat from ear to ear. Detrich then offered the corpse to Charlton, saying "It's dead, but still warm. Do you want a shot at it?"
Judge: Michael Alfred
Prosecutor: Ken Peasley
Defense Attorney: Harold Higgins, Jr.
Trial commenced on October 23, 1990. On November 3, 1990, the jury returned a verdict of guilty to First Degree Murder, Kidnapping, and Sexual Assault. Trial length was 12 days. On February 7, 1991, Detrich was sentenced to death for the First Degree Murder charge, 21 years for the Kidnapping charge, and 4 years for the Sexual Assault charges.
Post Conviction Information
Edit
In 1994, the Arizona Supreme Court reversed the murder and kidnapping charges, and a new trial was held. Detrich was subsequently found guilty of those charges a second time, and received the same sentence. In 1997, the Arizona Supreme Court upheld the second sentence.
External Links and References
Edit