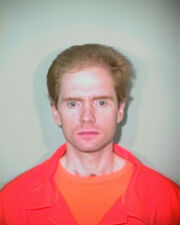 Personal Information
Edit
Arizona State Inmate #070566
Gender: Male
Ethnicity: Caucasian
Date of Birth: December 25, 1969
Family Information: Unknown
A.K.A. Unknown
Case Information
Edit
Pima County Superior Court Case #57526
Date of Offenses: May 30, 1996 & June 13, 1996
Victims:

Chip O'Dell, May 30, 1996 - age ?? male
Tom Hardman, May 30, 1996 - age ?? male
Maribeth Munn, June 13, 1996 - age ?? female
Carol Lynn Noel, June 13, 1996 - age 50 female
Judy Bell, June 13, 1996 - age ?? female
Arthur 'Taco' Bell, June 13, 1996 - age ?? male
Criminal History Before Offense
Edit
Unlawful Use of Means of Transportation, 1988
Attempted Burglary in the Second Degree, 1988
Burglary in the Second Degree, 1991
Theft, 1991
Crime Description
Edit
On May 30, 1996, Jones and co-defendant Scott Nordstrom entered the Moon Smoke Shop while Scott's brother David kept watch outside. Scott and Jones followed Chip O'Dell into the store and immediately shot him in the head, killing him. Tom Hardman ran into a back room where he was also shot in the head. Jones and Scott took an undetermined amount of cash. Several other store employees who were present were not killed and later testified against Jones.
On June 13, 1996, Jones and Scott entered the Firefighter's Union Hall and attempted to rob the safe. After the bartender was unable to open it, Jones killed her with a gunshot to the head, as well as the other three witnesses in the same manner. Eventually, David would confess what he knew to his girlfriend, who called the police.
Judge: John Leonardo
Prosecutor: David White
Defense Attorney: Eric Larsen and David Braun
Trial commenced on June 17, 1998. On June 26, 1998, the jury returned a verdict of guilty to six charges of First Degree Murder, one charge of Attempted First Degree Murder, three charges of Armed Robbery, two charges of Burglary in the First Degree, and three charges of Aggravated Assault with a Deadly Weapon/Dangerous Instrument. Trial length was 10 days. On December 7, 1998, Jones was sentenced to six consecutive death sentences for the First Degree Murder charges, as well as 144.5 years for the other charges.
Post Conviction Information
Edit
On June 15, 2000, the Arizona Supreme Court upheld the convictions and sentences.
External Links and References
Edit